Long Island City & The Bronx
New York
Property Type
Film & TV Sudio
Studio Size
3 Campuses
508,738 SF
New York City's Most Iconic Film & TV Production Facility
Silvercup Studios opened its first location in in the former flour silo of the landmark Silvercup Bakery in 1983. Now with three campuses, the Main Lot and East Lot in Long Island City and Silvercup North in the Bronx, Silvercup is recognized as the largest, independent, full-service film and television production facility in the American Northeast.
Each campus has a full slate of productions underway. Current and past hits include Succession, I Know This Much is True, The Deuce, Pose, Sex and the City, The Sopranos and 30 Rock, The Devil Wears Prada and When Harry Met Sally.
In addition to 23 stages, totaling more than 240,000 square feet, Silvercup Studios also features over 265,000 square feet of office and production support space with set, prop and wardrobe storage. Silvercup Studios also offers a fully-equipped on-site lighting and grip department, as well as a lumber yard with paint, hardware and other set-building supplies available to clients.
Rooftop shooting space, with a rooftop garden, tout views of the Manhattan skyline.
Production companies may receive a tax credit for qualified production costs incurred in New York State. For more information, visit The Governor's Office of Motion Picture & Television Development.
Situated on three campuses in Long Island and The Bronx, Silvercup is within a 20-minute commute to and from Manhattan.
Related News
Courtesy of Gregg Goldstein, Variety With climate change and pollution making environmental concerns more urgent…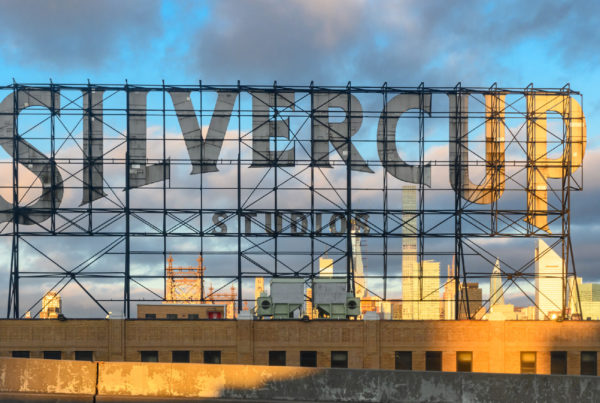 Los Angeles, CA and NEW YORK, NY (September 30, 2020)—Hackman Capital Partners and Square Mile…